Youth at Inside Out
Youth Day
This year, with the support of Centennial College, we are expanding our annual Youth Matinee into a full day of events on Friday, May 26:
10:30 AM to 11:30 AM: Young Filmmakers in Conversation:
Youth participants will get an interactive introduction to Canadian LGBTQ film from an inspiring panel of emerging professional filmmakers. This group of acclaimed young directors, performers, and producers will be led in conversation by Inside Out Programming Committee Member Allia McLeod (Huffington Post), as they discuss their personal journeys, professional developments, and what it means to be a Canadian queer filmmaker today.
The panelists include Ben Lewis (actor: Degrassi, The Handmaid's Tale; director: Apart from Everything), Sarah Rotella (director: Almost Adults, Indiewire's 2015 project of the year), Kyle Reaume (director: What About Shelley, winner of 2016 Inside Out BravoFACT pitch competition), Gein Wong (director: Jimmy Does Dating, filmmaker mentor in Inside Out's New Visions program), and Stephanie Markowitz (director: Gabey and Mike: A Jewish Summer Camp Love Story).
1:00 PM to 2:30 PM: Youth Shorts: Teenage Dream
4:00 PM to 5:00 PM: Tyler Oakley in Conversation
If you are interested in bringing your student groups to this year's Youth Day, please e-mail Clayton Lee, Marketing and Outreach Manager, at clayton@insideout.ca.
---
Inside Out has applied to the Ontario Film Review Board to request lower ratings for specific programs in the Festival, with the specific intention of allowing youth to access as much of the programming as possible. In addition to the annual Youth Shorts: Teenage Dream where we invite dozens of school groups to attend the Festival for free, we offer free weekday screenings that begin before 6:00PM for youth under 25.
Below are the featured programs and their ratings.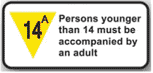 The following films have received 14A ratings from the Ontario Film Review Board.
---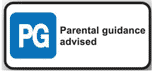 The following films have received PG ratings from the Ontario Film Review Board.
---
Statement on Age Restriction
Admittance to all screenings, except as listed above, is restricted to those 18 years of age or older. Inside Out believes in freedom of artistic expression and is against discrimination based on age. Under the Ontario Theatres Act, however, film festivals are required to either adopt a blanket restriction or submit each film for classification.