Youth at Inside Out
Youth Day is full school day of youth programming on May 25 during the Toronto LGBT Film Festival. The first ever Youth Day took place in 2017 with over 500 students in attendance. It is a great way for students to make friends from other schools, for educators to connect, and for everyone to experience excellent LGBT cinema - made specifically for youth!
Youth Day is free for school groups and community youth organizations.
Schedule:
10:30 AM to 11:30 AM: Youth Day Panel, TIFF Bell Lightbox Cinema 1
Allia McLeod is an award-winning producer currently creating content for HuffPost Canada and selecting films for Toronto's LGBT Film Festival, Inside Out.
She started storytelling at the age of 12 after hours spent roaming the aisles of her parents Mississauga video store. She moved on from home movies to a professional career in media in 2005. Her work has taken her from studio films, indie projects and kids TV to digital series. She's worked for several Canadian networks, including HBO Canada, The Movie Network, and Disney XD, as well as writing for The Academy of Canadian Cinema and Television.
In 2017 she helped found After Me Too, a national movement mobilizing for reform around workplace sexual violence, which brought together industry leaders to discuss and formulate an action plan.
As a queer woman of colour, Allia has continually pushed to bring marginalized and underrepresented voices into social conversations and onto the screen.
Sherren Lee is the director of acclaimed web series SOMEONE NOT THERE (2014), shorts BENJAMIN (2015) and THE THINGS YOU THINK I'M THINKING (2017). She's a 2014 alumna of the Directors' Lab at Norman Jewison's Canadian Film Centre, has directed episodes of Shaftesbury's Murdoch Mysteries (CBC), Sinking Ship Entertainment's Odd Squad (PBS, TVO) and Dino Dana (Amazon, TVO & Yoopa), and is currently working towards her first feature film.
Alyssa is a Filipino and Jewish recovering ballerina heralding from Poway, a part of San Diego no one wants to visit. Growing up with enough internalized homophobia to invent many fake boyfriends, Alyssa now writes authentic queer stories to heal herself and her community. Alyssa graduated from UC Berkeley in Ethnic Studies and Dance, and went on to receive her MFA in Writing for Film and TV at USC's School of Cinematic Arts. Her scripts have won best pilot at the LA Comedy Film Festival and her produced work has been officially selected at the Berlinale International Film Festival, the NBCUniversal Shorts Fest Finals, and Outfest Fusion Film Festival.
Natasha is a multi-disciplined Canadian Screen Award winning actress who gained notoriety in 2014 for playing the titular character in the digital series Carmilla. Formally trained in music however, Natasha studied voice performance at McGill University before pursuing a professional career in acting. Now at it full time, her most notable accolades include: winning a 2017 Canadian Screen award for Fan's Choice with over two million votes, as well as receiving nominations for a 2017 VH1 Streamy Award, 2016 Canadian Screen Award, 2015 VH1 Streamy Award, and a 2015 Shorty Award for her work as an actress. But when she isn't acting, you can usually find Natasha creating digital content for Shaftesbury where she recently co-produced and co-created a new web series called Clairevoyant or hosting their flagship YouTube channel KindaTV.
Maya Washington
Maya Washington is a multifaceted Creative Producer, YouTube sensation, and co-star of Alaska is A Drag, one of this year's International Showcase films. "What would happen if I shamelessly promoted myself for 365 days?" was the question and social media experiment marking the start of Maya's online self-discovery. She initiated her
#BESHAMELESS
movement on YouTube in reaction to her life as a struggling artist in New York. Maya blended her passion for performance and photography, fashion/beauty and personal growth into an authentic mission attracting brand partnerships and viewers alike.
---
If you would like to bring your student groups to this year's Youth Day, please e-mail outreach@insideout.ca.
---
Inside Out has applied to the Ontario Film Review Board to request lower ratings for specific programs in the Festival, with the specific intention of allowing youth to access as much of the programming as possible.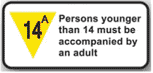 Festival Screenings for Youth
All festival films not listed below are rated R.
The following films have received a 14A rating from the Ontario Film Review Board:
Larger Than Life: The Kevyn Aucoin Story
The Miseducation of Cameron Post
---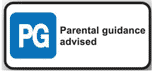 The following films have received PG ratings from the Ontario Film Review Board:
To a More Perfect Union: U.S. v Windsor
---
Statement on Age Restriction
Admittance to all screenings, except as listed above, is restricted to those 18 years of age or older. Inside Out believes in freedom of artistic expression and is against discrimination based on age. Under the Ontario Theatres Act, however, film festivals are required to either adopt a blanket restriction or submit each film for classification.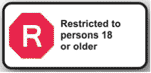 ---