---
August 23, 2017
First Four Titles Announced for the 2017 Ottawa LGBT Film Festival
We're thrilled to announce the first four titles for this year's Ottawa LGBT Film Festival: God's Own Country, Signature Move, The Untold Tales of Armistead Maupin, and Chavela.
Looking to get a head start on this year's Festival? Purchase your ticket packages now. Our All Access Passes and Festival 4-Packs are the best way to enjoy our Festival favourites and award-winning LGBTQ films from around the world. Click here to buy them now. (Alternatively, tickets can be purchased by calling 1.888.655.9090.)
Heralded by IndieWire as a British (but Better) version of Brokeback Mountain, God's Own Country is a sensual, contemporary tale of emotional awakening between two men set against the backdrop of God's own country, the farming hills of Yorkshire. The film was the Opening Gala at this year's Toronto LGBT Film Festival and won the Bill Sherwood Award for Best First Feature.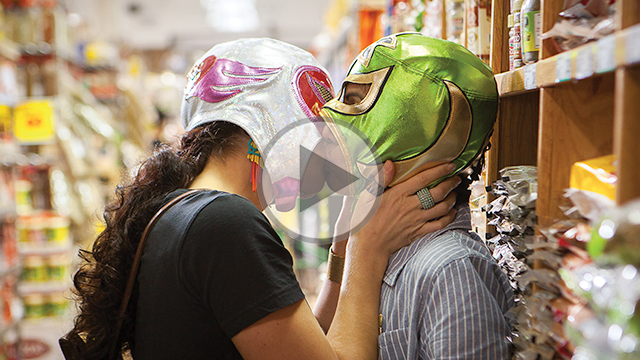 The hilarious Signature Move is a love story about female strength, family and Lucha-style wrestling, starring Fawzia Mirza, Sari Sanchez and living legend Shabana Azmi. Directed by Jennifer Reeder and written by Inside Out alum Fawzia Mirza and Lisa Donato, the film won the US Grand Jury Prize at Outfest 2017 and will undoubtedly to have audiences cheering in their seats.
Did you, like many of us, grow up with the Tales of the City series and its beloved characters? The Untold Tales of Armistead Maupin is a poignant documentary celebrating its author, directed by Jennifer M. Kroot (To Be Takei). Featuring interviews with Neil Gaiman, Laura Linney, Olympia Dukakis, Sir Ian McKellan and Amy Tan, the film won the Documentary Spotlight Audience Award at the 2017 SXSW Film Festival.
Last but not least, the winner of the Audience Award for Best Documentary at this year's Toronto LGBT Film Festival, Chavela. The film is an intimate portrait of the legendary Mexican singer Chavela Vargas's turbulent life, from her affair with Frida Kahlo to her struggles with alcoholism and violence. Much like the Oscar-winning documentary Searching for Sugar Man, Chavela brings us face-to-face with an artist who operated on the fringe, and whose eventual acclaim was so richly deserved.