---
August 24, 2018
First Four Films Announced for the 2018 Ottawa LGBT Film Festival
The 12th Edition of Inside Out's Ottawa LGBT Film Festival returns at the National Gallery of Canada, November 9 - 12, 2018.
Since 2007, Inside Out has produced a film festival in the Ottawa region. With the support of Lead Sponsor RBC Royal Bank, the Ottawa Festival showcases the best queer cinema from Canada and around the world. The event has received a warm welcome from the queer community in the region, building partnerships with local businesses and LGBT organizations and experiencing healthy growth in attendance each year. The Festival brings in approximately 4,000 attendees to 13 film programs.
We are very excited to announce the first four films featured in this year's Festival:
Un Certain Regard, 2018 Cannes Film Festival
Writers: Jenna Bass, Wanuri Kahiu
World Premiere, 2018 Inside Out Toronto LGBT Film Festival
Best Documentary Feature Audience Award, 2018 Outfest
Official Selection, 2018 SXSW Film Festival
TICKET PACKAGES ARE NOW ON SALE!
Get an early start at this year's Festival with the All Access Pass and/or Festival 4-Pack (each pack includes 4 vouchers that can be used for entry to a screening).
Our Ticket Packages are the best way to enjoy the Festival with award-winning LGBTQ+ films from around the world. Quantities of passes are limited - purchase yours HERE!
Note: Tickets can also be purchased by phone at 1.888.655.9090.
RAFIKI
Un Certain Regard, 2018 Cannes Film Festival
Between receiving a standing ovation at Cannes and being banned in its home country for its positive representation of lesbian women, Rafiki has secured its place in cinema history as a brave and beautiful depiction of queer life in Kenya.
Growing up in a culture that believes "good Kenyan girls become good Kenyan wives," teenagers Kena and Ziki share a dream of making more for themselves. Despite a political rivalry between their families they manage to grow that shared dream into a deep friendship. However, when they can no longer ignore the fact that their relationship has blossomed into love, the two young women are forced to choose between happiness and their own safety.
Born in a nation where no constitutional protections exist for LGBT people, Rafiki is a shining example of what is possible when artists take remarkable risks.
THE FRUIT MACHINE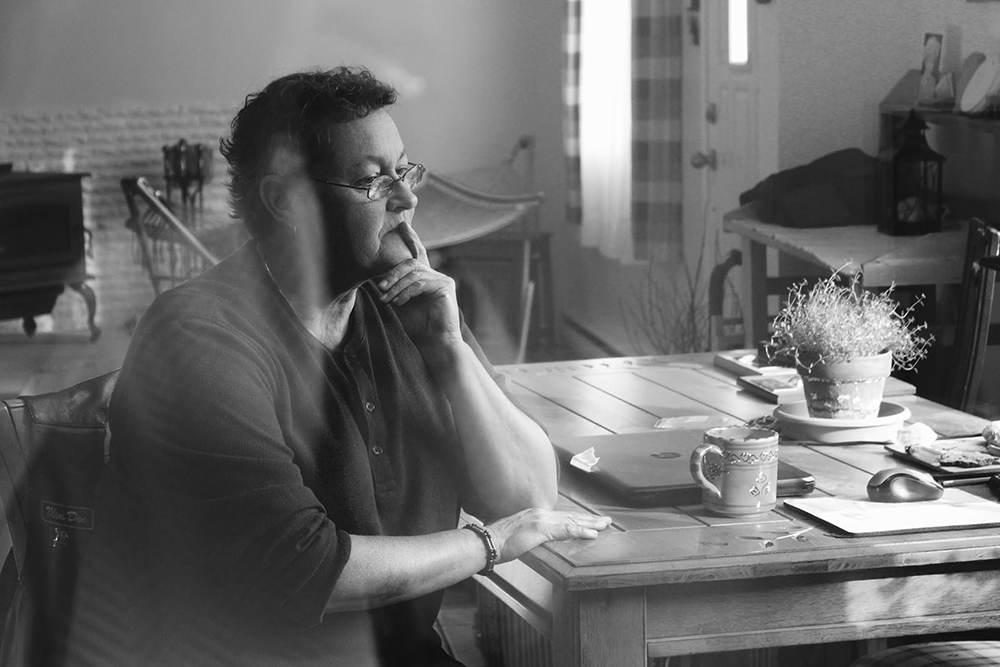 World Premiere, Inside Out 2018 Toronto LGBT Film Festival
Some softened by age and sadness, others loud and angry, the voices of the survivors of Canada's public service and military homosexual purge are now united and determined.
After the Second World War, Canada, and much of the Western world, became preoccupied with national security. Against the backdrop of Cold War paranoia, Canada began investigating federal employees who might be susceptible to blackmail by Soviet spies. Homosexuality, along with drunkenness and adultery, was considered a "character weakness" and became grounds for surveillance and interrogation by the Royal Canadian Mounted Police under the directive of the newly established Security Panel. Over the course of four decades, thousands of men and women had their privacy invaded and their careers ruined.
The despair born in those pop-up interrogation rooms has long-paralyzed these public servants and military members. The Fruit Machine is their film, a story of hope and of a country's struggle to do the right thing.
MAN MADE
Best Documentary Feature Audience Award, 2018 Outfest
More than your average competition documentary, Man Made takes us into the heart of transgender male culture, revealing unexpected truths about gender, masculinity, humanity and love.
Man Made follows four men who are training forTrans FitCon, the only all-transgender bodybuilding competition in the world. The strength on display, however, transcends the physical: Rese is a young father struggling with periods of homelessness; Dominic seeks out his family of origin; Kennie admits to himself and to his loved ones who he is for the first time, and Mason, a loving husband who struggles with mental illness, works continuously to be the man he's always wanted to be, inside and out.
As we follow these subjects' emotional and physical journeys, we learn that for each one of them competing is not about winning—it's about being seen.
1985
Official Selection, 2018 SXSW Film Festival
The year is 1985 and you're listening to Madonna on your Walkman. Meanwhile, young gay men are trying to find the strength to tell their estranged families that they are dying. Expanding from his short film of the same title (featured at Inside Out 2016), director Yen Tan further underscores one such story.
It's been three years since Adrian returned from New York to spend Christmas with his Bible Belt family in Fort Worth, Texas. Hiding behind the guise of a successful life in the Big Apple, he struggles to divulge the truth about his sexuality and his health, before it's too late. But being honest is proving to be more difficult than he expected.
Beautifully shot in black and white, and featuring moving performances by Cory Michael Smith, Virginia Madsen and Michael Chiklis, 1985 intimately and compassionately captures one man's life during the first wave of the AIDS crisis.
---
And stay tuned for more Festival updates!