Event:

Local Heroes Party
---
Toronto is filled with talented Queeroes and this year we celebrate the DJ! You won't want to miss this jam-packed party. Come dance your face off to DJs Vee Stun (Vag Halen), John Caffery (Mighty Real, Pit Bull), Cozmic Cat (Cherry Bomb), Phil V (Big Primpin', Business Woman's Special), Joe Blow and Sigourney Beaver (Steers & Queers, Bent), Linguist (Andy Poolhall, Footwork) and Secret Agent (Sweaty Bettys, Here Kitty Kitty). Axel Blows and Shane MacKinnon will also grace us with their extraordinary gravity-defeating pole dancing abilities.
Cover: $6 at the door or free with your Local Heroes screening ticket stub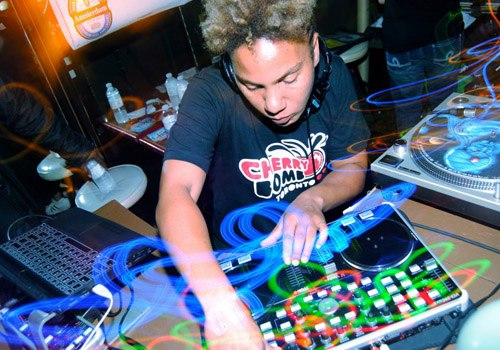 Cozmic Cat (Jupiter Productions)
A well known figure on Toronto's queer dj scene, Coz can be found any day of the week behind the decks spinning a high energy blend of House, Funk, Classic Hiphop, Bass, and fun party anthems. She is resident dj and co-producer of the jam packed monthly queer women's event Cherry Bomb at Andy Poolhall. Catch a live set and let your body move!
---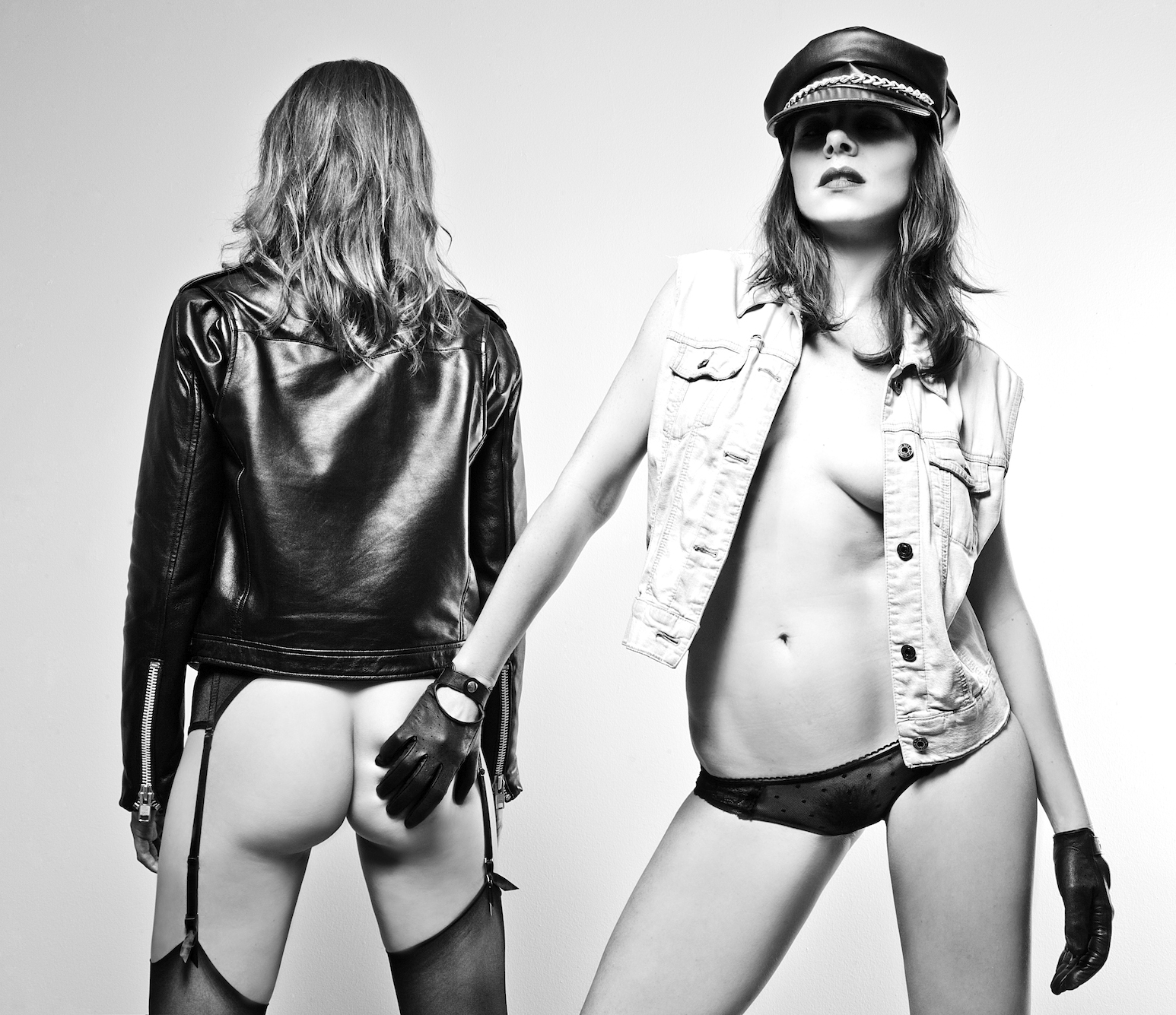 DJ Vee Stun, aka Vanessa Dunn, is the lead singer of the queer feminist art rock band VAG HALEN. Vanessa is also an actor and can be seen in Christina Zeidler's upcoming feature, Portrait of a Serial Monogamist.
---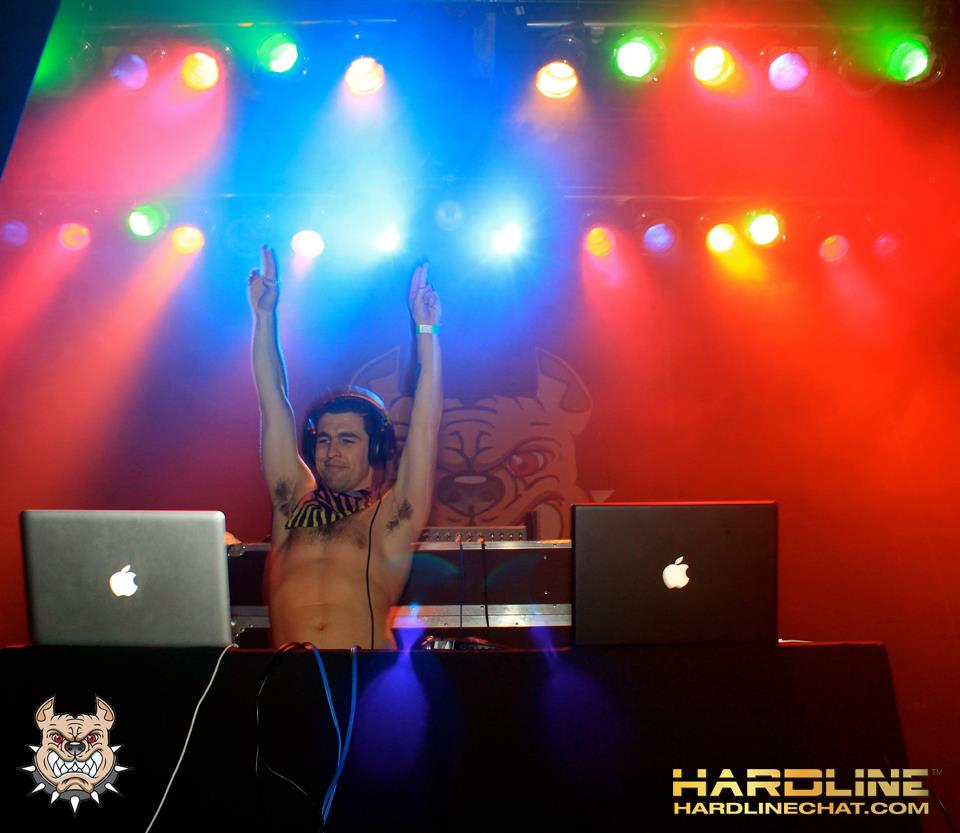 John Caffery is a Toronto based DJ who loves to dance and make you dance. He is the resident DJ for Mighty Real, D.F.M.O., and the House of Nuance. He also spins regularly at Pitbull, HER, and Cub Camp. DJ John Caffery specializes in new and classic disco and house music and has burned up dance floors in Canada, United States and Europe.
---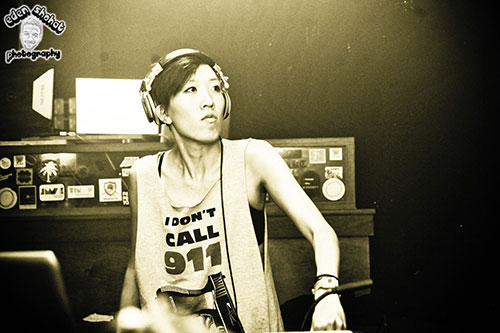 With her signature style ranging from tribal-tech to nu-disco and quirky house, Linguist has made a name for herself in the underground party scene playing sets alongside veterans at Andy Poolhall, Footwork, Cherry Bomb, and the Pride Toronto stages.
---
Sigourney Beaver is known for her cult party Steers & Queers Gay Ole Opry as well as Bent Beauty, Trash, Dancehall Queens and a number of other alt-queer events around Toronto. She will be happy to play your next party, especially if there is a costume theme. Sigourney plays fresh indie, dirty hip hop and bouncing dancehall with an electro twist.
---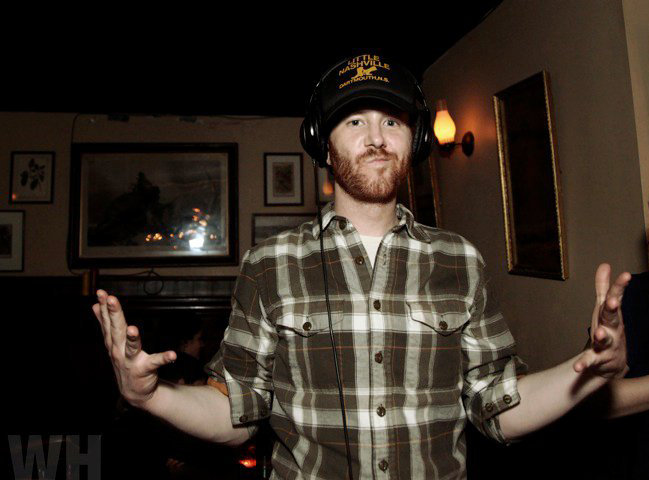 Joe Blow: Sharing his lust for music as a whole, Joe Blow believes no genre should be off limits. He thinks DJ's should continually surprise the dancefloor, and that each song has the potential to create a celebration.
---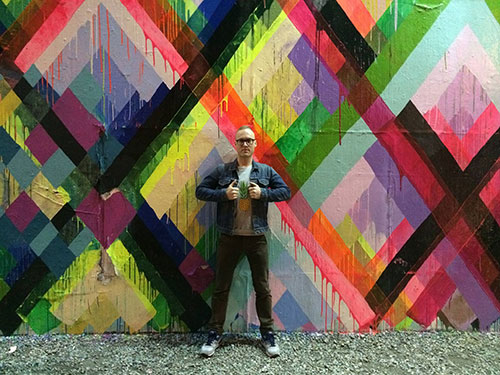 DJ Phil V, also known as Dancing Phil, also known as that nerdy guy with the hips that don't lie has been spinning to dancefloors across the city for over eight years. You might know this guy from his French dance bash Tapette, happy house party FIT (alongside the flawless Kris Steeves) and residencies at Big Primpin', Business Woman's Special and the ultimate Disco Disco party at the 519 on Pride Sundays.
---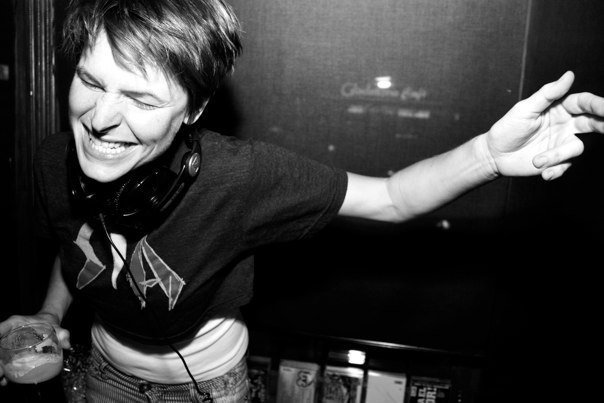 Secretagent loves music without reserve. From house parties to dance floors to record shops, her life has revolved around this passion for over 25 years. Her night Damn Dog at Ciao Edie's Here Kitty Kitty was a monthly ritual for Toronto's indie music loving queers. She dances her way through classic house, pop and indie rock to jazz and punk, never missing a heartbeat. You can now catch her hosting her favorite monthly, Music Club every first Friday at Sweaty Bettys.
---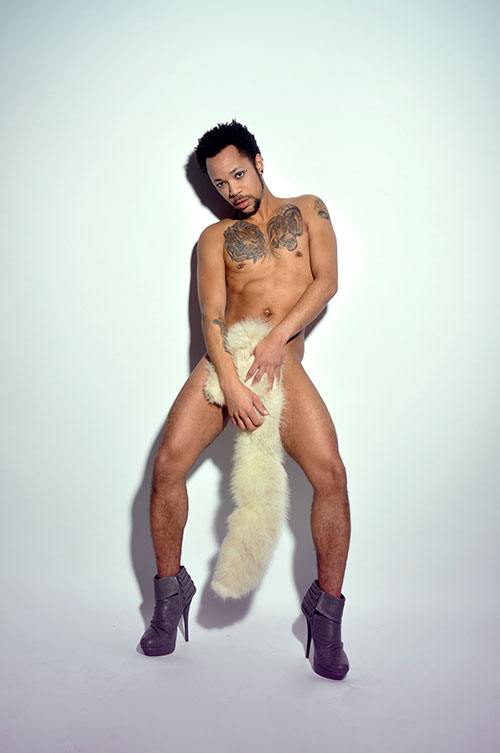 Axel Blows is a burlesque artist, pole dancing ingenue, activist, semi-professional sexologist, professional homosexual and boy toy. Axel is the current reigning Toronto Bent Beauty Supreme. Check him out on June 21st alongside the other members of Pole Club, with special guest artists from Toronto's music, art, burlesque, circus, and aerial acrobatics communities at RISE during WORLD PRIDE at Buddies in Bad Times Theatre (http://buddiesinbadtimes.com/pride2014/rise/).
---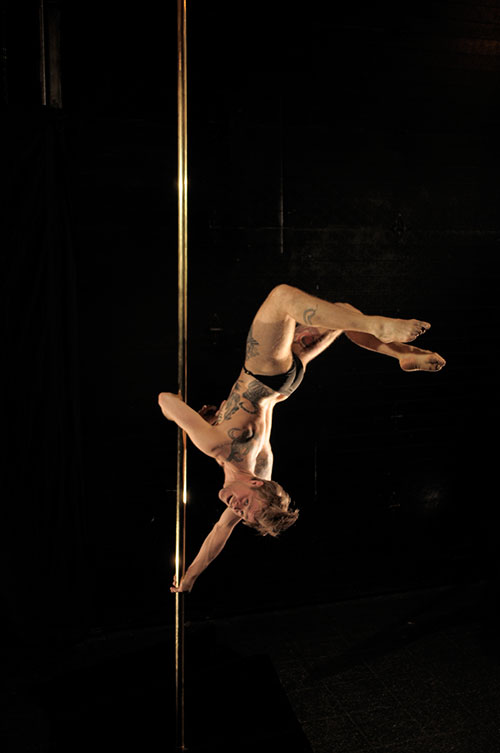 Shane MacKinnon is a versatile performer based in Toronto. Acting, dancing, DJing, playing saxophone in various bands, writing, burlesque performing, pole dancing and now taking classes in the aerial arts, he has had an eclectic career to say the least and oh yeah, there was also that one time he was a nude model for a Harlequin cover. Next up: come see him in RISE as part of World Pride at Buddies In Bad Times on Sat. June 21, 2014.