Event:

2012 Launch Party
---

The 2012 Inside Out Toronto LGBT Film Festival will launch with an evening of entertainment, programming previews and a silent auction on Thursday, April 26, 2012 at The Burroughes Building (639 Queen St. W.).
Suggested donation: $10
Entertainment includes:
DJ Craig Dominic
Miss Fluffy Souffle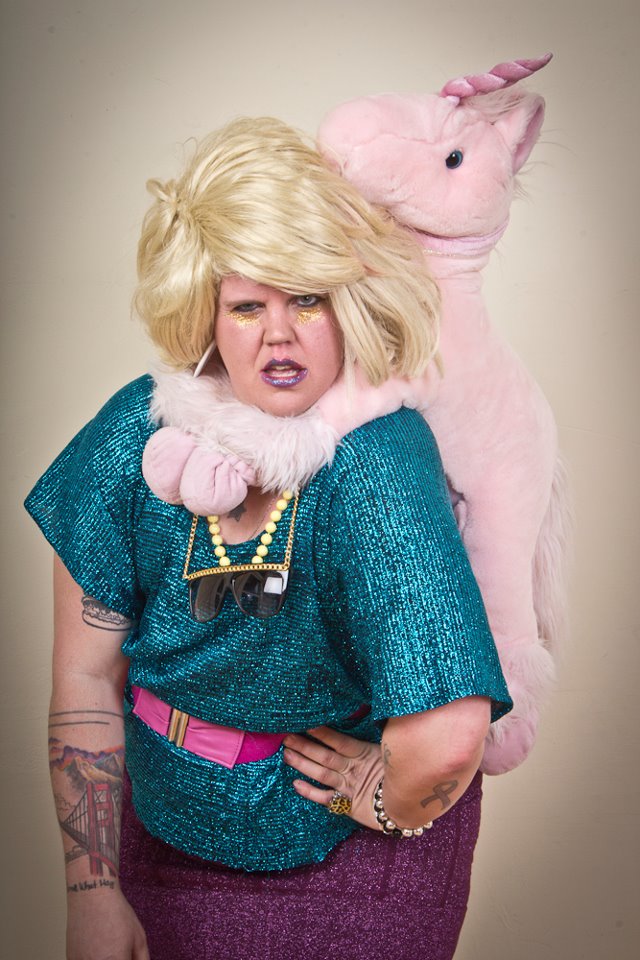 Photo by Kyle Lasky
Recently dubbed the Queen of Parkdale, Miss Fluffy Souffle has stumbled onto stages across town and beyond, recently completing a two-city tour of Thunder Bay & Montreal. Just toss her on stage and call it performance art. Stay Golden.

All proceeds from this year's Auction will go directly to our new youth initiative: Inside Out Reach.
Inside Out Reach introduces:
• Screening Tour: Organize films screenings in select schools in each quadrant of the TDSB.
• Festival Screening: Present a special matinee screening during the Festival that is open to all surrounding school boards and GSAs.
• Youth Reporters: Equip 6-8 students with a video camera and access pass to report on the Toronto LGBT Film Festival.
Founding Media Sponsor
Event Sponsor
Sponsors